Personalized Attention.
Better Living.
More than a health plan – it is a peace of mind.
Request a Plan Comparison
Designed to bring care and services to you.
Preventive Care Visits
Frequent visits from our Primary Care Provider (PCP) in the comfort of your home

Diagnostic Testing & Treatment
On-site diagnostic test capabilities for early identification and treatment

Comprehensive Care Coordination
Works with all your providers to monitor your health plus coordinates appointments and referrals
Medication Review & Monitoring
Monitor your medications to avoid drug interactions and unnecessary hospital visits
Centralized Point of Contact
Helps members and their loved ones take advantage of their benefits, set up appointments
and explain care plans
Over-the-Counter Flex Card
Order online with no-cost shipping!
Find a Provider, Pharmacy or Drug
Search our database of doctors, hospitals and other health care facilities. You can also find pharmacies or drugs covered by our health plan. 
Shop our Plans
Shop for a health plan that fits your needs.
Member Resources
Access important documents, forms and directories.
Enroll Today
Ready to become a member? Enroll online today.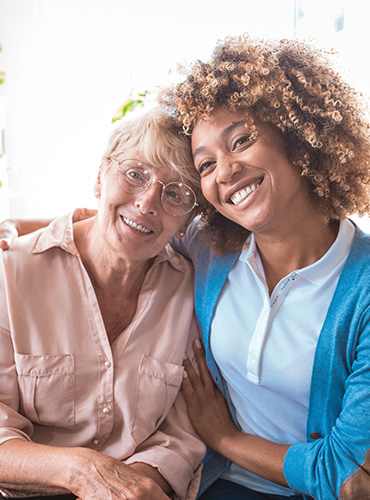 Perennial Advantage is more than a health plan.
It's personal attention to your wellbeing.
Perennial Consortium, LLC was formed in 2019 when three prominent senior living providers Christian Living Communities (Englewood, Colorado), Juniper Communities (Bloomfield, New Jersey) and Ohio Living (Columbus, Ohio), and managed services partner and risk management company AllyAlign Health (Glen Allen, Virginia) joined forces to form Perennial Advantage, an operator-owned Medicare Advantage (MA) network.
The Perennial Advantage mission is to provide better outcomes, greater satisfaction and contained health care costs by re-orienting the provision of healthcare services to preventive lifestyle and chronic care management in a residential care. Perennial Advantage is available in Colorado and Ohio servicing residents in over 42 accredited locations
Perennial Advantage offers three health plans with tailored benefits for overall wellbeing – Perennial Advantage Strive (HMO I-SNP), Perennial Advantage Concierge (HMO C-SNP), and Perennial Advantage Freedom (HMO).